Service Center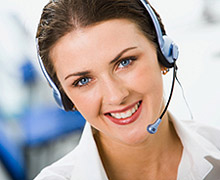 When it comes to office solutions and the product technology it brings, including service needs and repair, we are known for our fast, reliable and extremely effective performance. BBM Systems' service center sets us apart from other providers in [State], while establishing ongoing confidence in each customer's level of satisfaction. Regardless of where or what products you have acquired, it's rare to find outstanding service and follow-up like ours.

We hire only the most reliable, experienced technicians, and then arm them with the latest, cutting edge technology tools. We can utilize remote diagnostics to expeditiously assess where your needs lie, quickly providing the fastest "service call" possible. Our certified service engineers provide expert diagnostic and repair services on the following machines:

Laser Printers
MFPs (multifunction printers)
Copiers
Facsimiles
Plotters
Wide Format Printers

BBM Systems is well established as the leading supplier of digital duplicating products and print-finishing equipment..



24/7 Response Time



Year after year, BBM Systems has been synonymous with high-quality products, great reliability, and a high level of immediate customer response throughout Texas Our call center is staffed and ready to assist you 24/7 and, as a result, our service is consistently rated among the best in the industry.

Want more information? Have a service suggestion? We can set up a regular maintenance schedule for all of your office equipment, such as printers and copiers, in one cost-effective package, keeping them running in top condition and reducing the likelihood of major equipment failures and costly downtime.

Please call us at (888) 968 5554 or fill out the form for detailed service information.